Nestled in the heart of rural Northamptonshire you can find Canons Ashby Gardens, a historic estate that dates back over 400 years. Once a busy home to the Dryden family, it has now been transformed into a quaint house and garden historic treasure. Take in the stunning flowers and perfectly manicured lawns of the garden, or the something and something about the house. Whether you're a history buff or a nature enthusiast, this hidden treasure you'll love the peacefulness that Canons Ashby Gardens bring. Join us to discover why this hidden gem is a must-visit destination for anyone looking to escape the hustle and bustle of everyday life. One thing is for certain – you won't regret adding this to your list of days out in Northamptonshire.
Each of the sections included in this Canons Ashby Gardens Review are listed below. Click on one to take you straight to the section you're most interested in or just start at the top and scroll your way through to get the full story.
Where is Canons Ashby?
Canons Ashby is located near Daventry in the Northamptonshire countryside. The sat nav postcode for the car park is NN11 3SD.
Explore the Canons Ashby map
What are the Canons Ashby opening times?
You can access the Canons Ashby Gardens between 10am and 5pm. Once on the grounds the house is open from 11.30am to 4pm and the Canons Ashby cafe is open 10.30am to 4.30pm.
How much does it cost for entry to Canons Ashby Gardens?
Entry to the Canons Ashby Gardens costs £12.00 for an adult ticket and £6 for a child ticket. If you're visiting as a family it's £30 for two adults and their children or grandchildren, or £18 for one adult and their children or grandchildren.
There is no cost for National Trust Members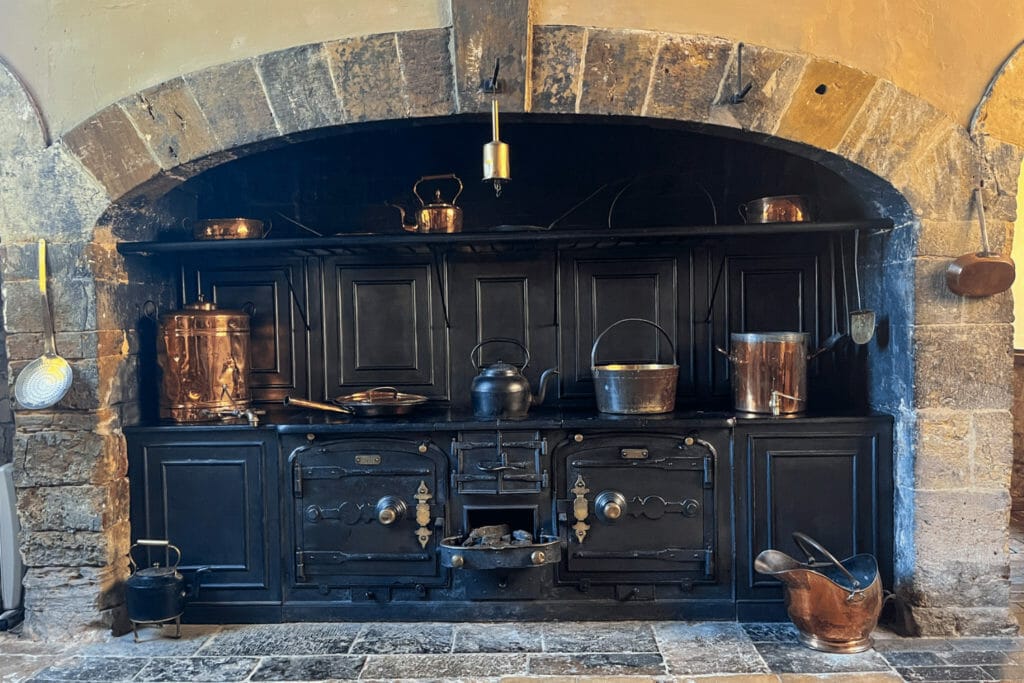 Canons Ashby House
The Dyden family home was originally built as a tudor farmhouse and has been changed many times over the last 400 years. The house is a collection of artefacts, stunning tapestries and rooms with sloping floorboards and wonky staircases.
When you're in the house don't miss the Servant's Hall, this is one of the oldest parts of the house and would have been a prominent room within the house during the Elizabethan period. When Edward Dryden remodelled in 1710 this room was downgraded from the family dining room to the servants room.
Canons Ashby Gardens
There are 8 areas in the Canons Ashby gardens where you can see stunning flower beds, fruit and vegetable gardens, and impressive gates and statues. A full list of the gardens is below, along with their corresponding number on the Canons Ashby map above.
Top Terrace (10)
Sundial Terrace (11)
Garden Gates (12)
Fruit and Vegetable Terraces (13)
Lion Gates (14)
Mulberry Lawn (15)
The Cedar of Lebanon (16)
Green Court (17)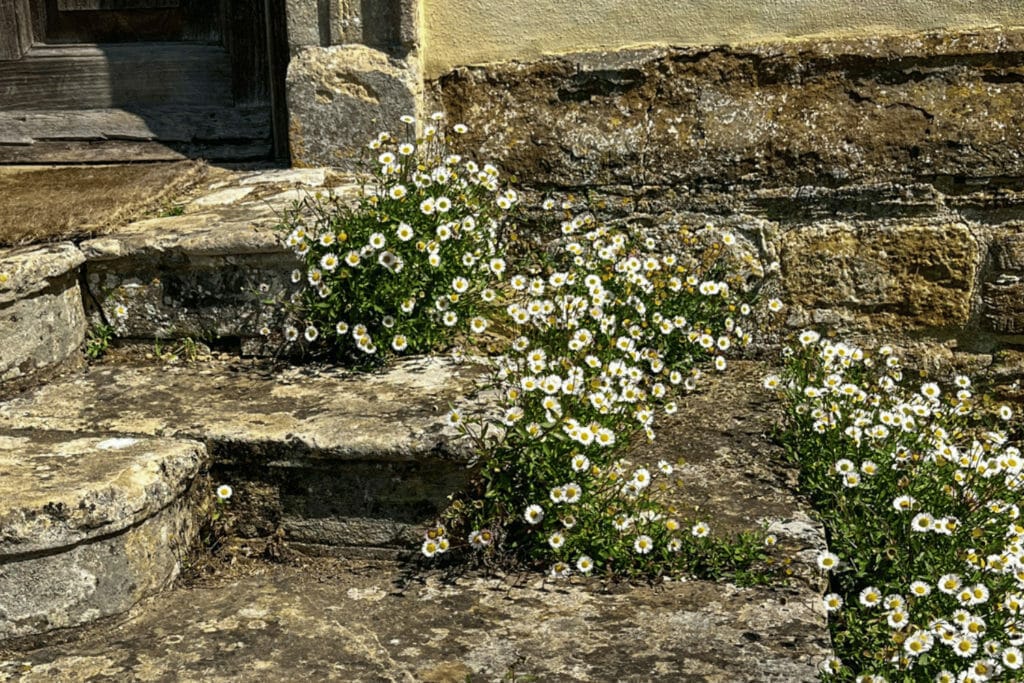 Canons Ashby Cafe
The cafe at Canons Ashby is open between 10:30am and 4:30pm daily. You can enjoy a range of hot savoury food, sweet treats and drinks all reasonably priced. You can relax on there outdoor patio which overlooks the garden centre, or if the weather isn't on your side then take one of the many seats inside. I absolutely recommend the lemon and poppy seed cake, it was possibly the BEST cake I've ever had!
Canons Ashby Church
The priory church at Canons Ashby was founded in 1147 by a group of Augustinian canons. It now stands at about a quarter of it's original size after it's dissolution by Henry VIII in 1536. Since the Dryden family came to own Canons Ashby in the 1550s its become a private family church, you can even find several graves of the Dryden family in the churchyard.
National Trust 50 Things to Do before 11 ¾
If you don't know what this is, the National Trust 50 things to do before you're 11¾ is a list of activities to inspire families and ensure they make the most out of their visit to a National Trust site. We're on a mission to tick off each of the National Trust 50 things at different sites across England. At Canons Ashby we ticked off cloud watching by laying on the grass outside the church and looking at what different types of clouds we can see. The National Trust book gives examples of different types of clouds and space to draw your own clouds.
FAQs
Who owns Canons Ashby
The National Trust own Canons Ashby in 1981 due to the extensive work that was needed to stabilise the building for the future.
Who lives at Canons Ashby
No one currently lives in Canons Ashby, although it was once home to the Dryden family.
Is Canons Ashby National Trust?
Yes, Canons Abby is a National Trust site and has been since 1981.
Is Canons Ashby dog friendly
Canons Ashby is dog friendly and dogs can go anywhere outside with the exception of the children's play area as long as they're on a short lead. Additionally, Canons Ashby offers water bowls, dog bins and dog-friendly walks for your four legged friend.
Does Canons Ashby have a playground?
Canons Ashby does have a play area with space for children to run around with a spinney and wild play area. There is also a large
Final Thoughts
Canons Ashby is perfect if you're looking for somewhere quiet and peaceful to visit for a couple of hours. The site is a great size for kids to run around without needing to bring a pushchair or you can pair a visit with a longer walk around the surrounding woodland to make a day of it.
You can read more about Canons Ashby and it's rich history on the National Trust website.
Have you visited Canons Ashby? Comment below and tell us what your favourite part was.
If you want to save this post for later then use the image below to add it to your travel inspiration pinterest board.