If you're looking for somewhere for a fun-filled day with friends and family then take a look at Butlins. Not only is it on the beachfront but there's a splash park, free funfair and huge outdoor play park. Butlins has been a much loved part of the British way of life since the 1930s. In fact, my parents and grandparents used to holiday at Butlins as children! The best part about visiting a Butlins resort is that with a day pass you don't need to stay overnight to be able to enjoy all the Butlins offers. In this post we cover everything you need to know about a day pass at Butlins Skegness to take the stress out of planning your fun filled day out.
This page contains affiliate links, this means that if you click on some of the links in this post we get a small commission (at no extra cost to you).
Each of the sections included in this post about a day pass at Butlins are listed below. Click on one to take you straight to the section you're most interested in or just start at the top and scroll your way through to get the full story.
What is a Butlins day pass?
How can I buy a Butlins day pass?
How much does a Butlins day pass cost?
What facilities are included in a Butlins day pass?
What activities are included in a Butlins day pass?
Where to stay near Butlins Skegness?
FAQs about a day pass at Butlins Skegness
Final Thoughts on a day pass to Butlins Skegness
What is a Butlins day pass?
A Butlins day pass allows you access onto a Butlins site for the day. You will have full access to all of the amenities including the fairground, parks, soft play, swimming pool and entertainment.
How can I buy a Butlins day pass?
You can buy a day pass at Butlin Skegness and view all associated costs on the Butlins website
How much are day passes at Butlins?
On a weekend in high season (May to September) a Butlins day pass will set you back around £32 for an adult ticket and £22 for a child ticket. During low season (October to April) it's around £18 for an adult ticket and £10 for a child ticket. The good news if you have any under 2s in your party they're free!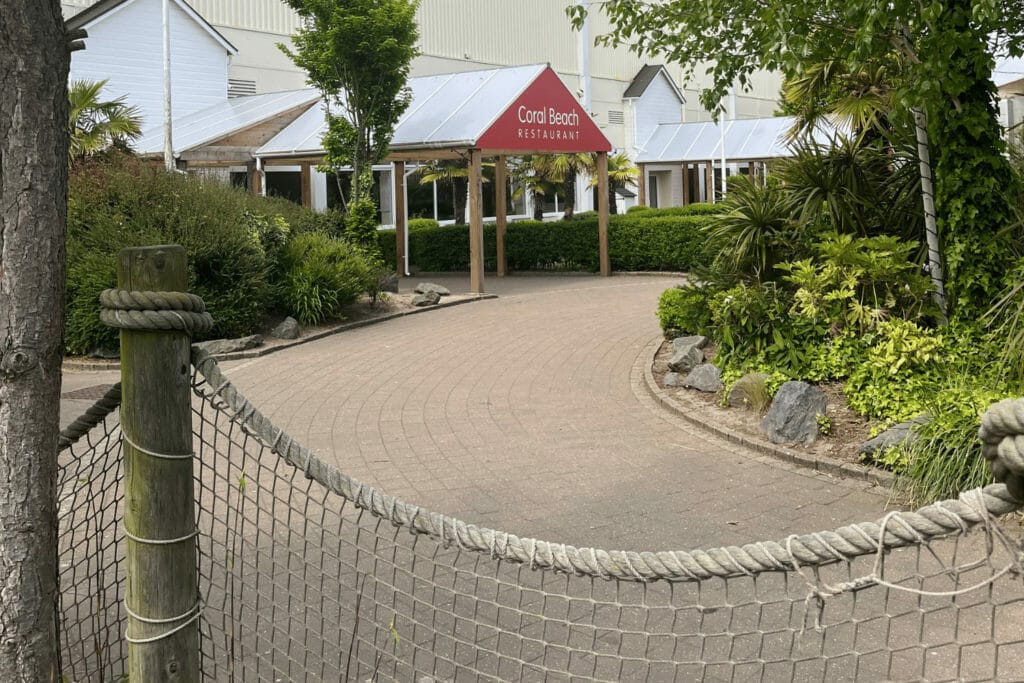 What facilities are included in a Butlins day pass?
Food
There are several restaurants and quick service places to eat at Butlins Skegness. You can find a full list of places to eat on the Butlins site. We ate out at a a few places when we were on site and our recommendations are The Diner restaurant for a full meal, the Barbacoa Dirty Fries and Mac n Cheese Bites were delicious. If you're looking for a quick snack then The Phat Pasty Co do delicious pastries including the Keralan Cauliflower, Chickpea and Onion Bhaji Pasty which was so tasty and held up well to walking and eating.
Shops
There are a couple of well stocked shops on-site that stock standard grocery items. They're both a good size and stock a wide range of products for you to be able to get everything you may need while on-site. To complete your day trip to Butlins Skegness there is also a gift shop where you can buy a souvenir to remember your time there!
Showers
If you're visiting for the day and are planning a trip to the beach or pool then you'll want to be able to have a shower afterwards. There are showers, lockers and family size changing rooms that are open for anyone to use.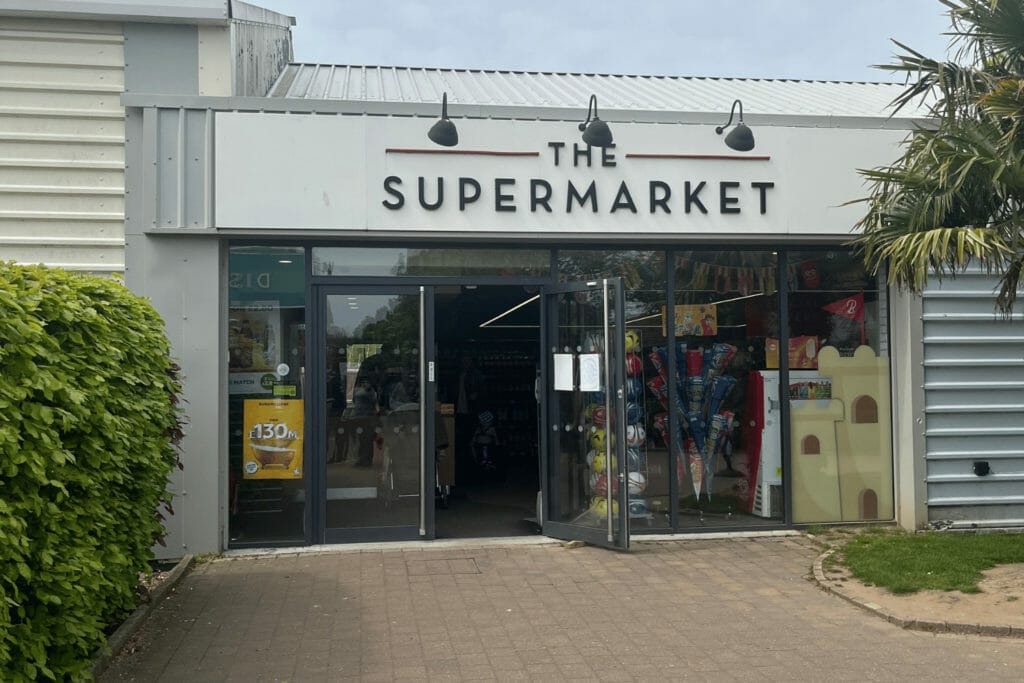 What activities are included with a Butlins day pass?
Fairground
The fairground at Butlins Skegness is free for everyone to use. From waltzers to tea cups, no matter the age or level of thrill seeker there are rides to suit everyone.
Splash Park
The swimming pool at Butlins Skegness is the main draw and it's easy to see why! Rapids, water slides, wave pool and lazy river are all included. Alongside this there is a main swimming pool, and an area for kids with several slides and pool.
Skypark
The newly added skypark is a playground like no other – best of all, it's been build with accessibility in mind! With three tall towers connected by bridges children can get lost in the maze of ladders, slides and climbing frame for hours. When we visited we loved the double swing that allows you to sit facing each other so you can have fun on the swings with your younger kids. With a cafe next to the soft play too this area is truly a great addition to the Butlins site at Skegness.
Soft play
The soft play at Butlins Skegness is suitable for children up to 10 years old and is included in the price but needs to be booked via the app to secure your slot. It's a good size with plenty of space to play and is a useful addition, particularly on a hot day if you want your little one to have some time out of the sun but find adventure.
To find out more about what activities are available at Butlins Skegness read through our post on the Best Activities at Butlins Skegness.
Where to stay near Butlins Skegness?
Use the map below for some options if you want to stay near Butlins to use your day pass without the added cost of staying on-site.
Can't decide? A great option is Southview Park Hotel. Not only is it in a central location to access both Skegness beach and Butlins Skegness but they offer family room options so you don't need to book two rooms. One thing to be aware of is that it's not within walking distance to Butlins Skegness so you'll need a car or transport to get around.
You can view the prices for your dates and book on Booking.com
FAQs about a day pass at Butlins Skegness
Can you turn up to Butlins without pre-booking?
Day passes can be popular, especially in peak times so it's best to book at least 24 hours in advance.
Can you take your own drinks into Butlins?
You can bring your own food and drink into Butlins Skegness.
Is there parking?
There is parking on site that does cost £1 a day but all proceeds go to GOSH.
When are they open?
A day pass at butlins skegness will get you access to the site from 10am until 6pm with last admission at 2pm
Is Butlins dog friendly?
Unfortunately dogs are not permitted on the main Butlins site.
Is Butlins Skegness accessible?
Bultins Skegness is accessible with easy access to the fairground area, sky park and indoor entertainment area.
Final Thoughts on a day pass to Butlins Skegness
If you're unsure whether a day pass or overnight stay is the right thing for you and your family then take a look at our review of the Butlins Fairgrounds Apartments at Skegness.
Have you been on a day trip to Butlins? Comment below and tell us about your favourite thing to do there.
If you want to save this post for later then use the image below to add it to your travel inspiration pinterest board.